For Refusing to Deal with the Case, the Magistrate is to Be Reprimanded and Given 'Sensitivity Training'!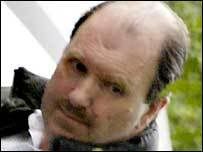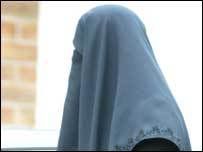 Photos courtesy of the BBC
BBC: A magistrate has been reprimanded for refusing to deal with the case of a Muslim woman because she was wearing a veil covering her face.
Ian Murray walked out of court when Zoobia Hussain, 32, first appeared at Manchester Magistrates' Court in June.
Ms Hussain, from Crumpsall, who was accused of criminal damage, was wearing a veil covering her entire face.
The Office of Judicial Complaints said Mr Murray had been given a formal reprimand and further training.
He left the hearing without explaining why, but said later he felt the way Ms Hussain was dressed, in a niqab, raised identity issues.
The mother-of-five's lawyer, Judith Hawkins, said she was "shocked and distressed" by Mr Murray's "insensitive and unacceptable" treatment.
Veil row magistrate reprimanded >>>
Mark Alexander (Paperback)
Mark Alexander (Hardback)